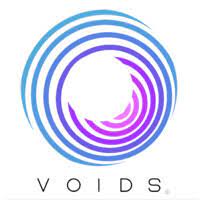 Business idea: Sustainable e-commerce ecosystem
Industry: IT / E-Commerce
Year founded: 2022
The founders of the University of Hamburg develop advanced technologies for e-commerce companies
VOIDS: Vision of intelligent demand management
The startup VOIDS has made it its mission to build a sustainable e-commerce ecosystem for all: The founders develop advanced technologies for e-commerce companies that enable them to proactively manage their future revenue growth and profitability. The company is supported by global technology funds, the Federal Ministry for Economic Affairs and Sustainability, international data science institutions and Startup Port's start-up consultancy.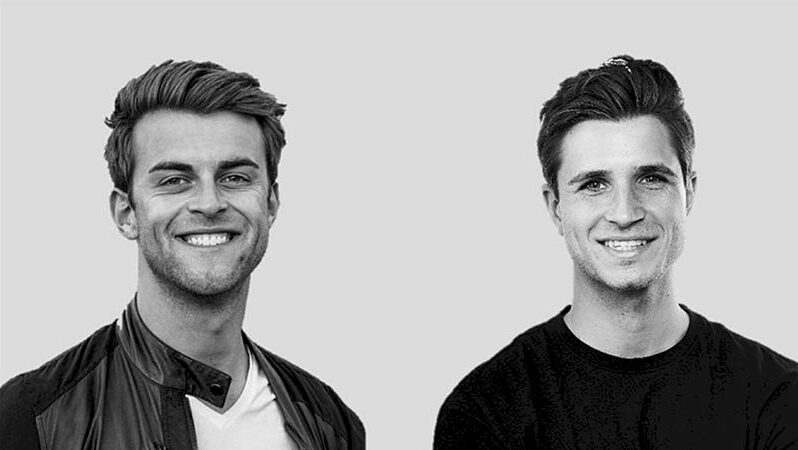 Co-founders found in their own shared flat
It all started in a shared flat in Hamburg, where Jannik Semmelhaack and Tobias Wandersleb live together. At the time, Jannik was working in the e-commerce department at Philips as part of his dual studies and increased sales from 10 to 40 million euros in 24 months with just a handful of experts. During this time, however, he also had to deal with many customer problems and learned a few things that he benefits from today. In the company, for example, he was missing intelligent, AI-driven processes and better coordination between the departments. Jannik missed an independent authority here and recognised a need: for him, it was good to see that the "big ones" also have these problems.
Tobias was also completing a dual study programme at the time, but at Hauni in Bergedorf, and implemented his first forecasting system there at the age of 20. He had thus created the technical basis to build a product with which the start-up VOIDS can help not only companies like Hauni, but also medium-sized businesses.
Business idea
The two flatmates became friends and in spring 2020 Jannik and Tobias decided to quit their jobs and found a company that offers exactly these solutions: Their startup wants to help medium-sized e-commerce companies to address imbalances between supply and demand, e.g. due to unavailability. The founders achieve this through an automated demand management solution that uses AI technologies to increase sales by 10 per cent and profits by 20 per cent.
"Our USP (unique selling point) is our demand shaping solutions. Hence the name of our startup VOIDS, it is short for Vision of intelligent Demand Shaping. This makes us the only company on the market that can help our customers proactively shape their own future goals (e.g. sales growth or profitability)," reports Jannik: "In addition, we have specialised in a large niche: E-commerce companies with a turnover of one to 25 million euros. There is a real gap in the SaaS market here (Saas is short for Software as a Service, a cloud-based software delivery model), as our software is scalable and can be implemented in under 24h," Jannik explains.
This is a real success story for the city of Hamburg, as the two entrepreneurs only founded the company last year: Together with their beyourpilot start-up advisor (since July 2023 under the brand "Startup Port"), they wrote the EXIST application from February 2022. They were also supported by their mentor and project supervisor from the University of Hamburg: Prof. Dr. Michel Clemen. They received funding of 150,000 euros in August 2022, and shortly afterwards they were accepted into the world's second largest accelerator programme, Techstars (techstars.com).
Start-up support
"beyourpilot or Startup Port is the first port of call for founders from academia who need help taking their first steps, just like we did in 2021. Why? Because the team not only successfully supports numerous start-ups in applying for one of Germany's most prestigious funding programmes (EXIST Gründungsstipendium), but also brings an enormous amount of expertise and time to the table," explains Jannik.
"At the beginning, we weren't networked at all in the Hamburg start-up scene and also didn't know what funding opportunities were available. In both cases, beyourpilot was a great help, along with the EXIST application," Tobias adds.
Competition
"Our biggest competitor is the customer himself and his internal processes," Jannik reports: "We find that many e-commerce retailers have no planning or plan based on Excel. That means we don't have to convince them 70 to 80 per cent of the time that other providers are better than us." The challenge for VOIDS, he said, is to get customers to not only plan with the startup, but also see demand shaping as a priority.
E-commerce is in a state of flux: "After peaking in the Corona phase, competition has grown. Retailers therefore need to work on their profile. On the other hand, because of the current interest rates, they can no longer order and store as much merchandise. That hurts. So the market change plays into our hands because that's where we start," Jannik explains.
Artificial intelligence
"VOIDS uses a Transformer model from the field of Neuro-Linguistic Programming (NLP). So we are not far from ChatGPT. But we can determine a time series of the future from a time series of the past. Seasonal influences, meteorological influences, our Transformer model can even handle planning data. This is good for our clients because we include their circumstances in the analysis. It's a deep-learning model for precise forecasts," says Jannik. The startup offers not only data processing and visualisation, but also data science. Many software solutions don't have that. That's why the company can position itself as an AI solution.
Employees
Motivation and talent are most important to the founders when it comes to the characteristics of their new employees: "The big fish like Amazon etc. have been working with Data Science for years. Medium-sized businesses can't do that, or don't have the resources. Our employees understand this vision and recognise this opportunity. That motivates them. We need real expertise, which is not cheap. However, VOIDS makes an important contribution to e-commerce as a whole and to society – that should motivate us accordingly," says Jannik. The startup currently has six employees, three of whom are part-time students. Thanks to the Innorampup funding, the founders will hire more professionals in software development and sales and marketing in the future.
Fails
Jannik and Tobias have been working together for about two years: "Before you join forces as a team, you should go through a longer engagement phase. I can only recommend that," Jannik reports: "In our first joint pilot project, Tobi and I worked together for half a year. We really went through thick and thin: That was our borderline experience."
Especially in the beginning, the two of them laughed a lot, which Jannik highly recommends to founders: "That's the thrill. You always have to ask yourself what you can learn from it. First of all, don't stop and play beyond the pain point and still have fun." At the time, he says, many things didn't work out right away because, for example, the database was very modest: "First the stakeholders didn't want to share any data, then we had to make an effort to do so, and then we had to clean up the data, because the first forecast simply looked catastrophic. The numbers didn't make sense. You don't know why that is. You have a deadline from the client. When we send that to the client, they say we're beginners. Borderline experience. So Tobi sat down with our development team, which didn't even exist at the time, a mix of freelancers at the time, for seven days. Five times he turned this forecast upside down until we had a presentable result. We were also under time pressure because the whole thing was part of our diploma thesis: We didn't just want to get a good Master's degree, we also wanted to prove a business idea." At that time, the two had hardly any experience. Good communication with the co-founder was necessary to take the pressure off each other. That helped a lot.
Team communication
At the beginning, everything goes well: because there are only two of us, coordination is still quite uncomplicated: "But the more there are, the greater the challenge becomes. More topics etc. In this phase we realised that we had problems. Communication was the number one issue we had to work on. We have a retrospective every fortnight where we give feedback. What needs to be improved. It's sometimes uncomfortable, but in the end you get better," Jannik explains.
"I recommend to all founders not to bottle up failures, but to talk about them with others. But you should also think about who you ask for advice on which topics," says Jannik.
Work-life balance
The two founders started the project as friends. So they are business partners and friends at the same time: "That is not always easy to separate. You know each other privately and have to speak your mind and judge things independently: "We had to work on that. If I don't have fun for more than 2 days, I actively ask myself what the reason is. That helps to fall asleep. If you stop working – which you hardly ever do – then really don't work. Because if you think about it all the time, you get into a spiral. After 10 or 11 hours of work, you keep working for at least 2 more hours. That's hard to bear." Jannik has therefore sought a balance, for example sports, which he does 5 to 6 times a week. Tobi does too. For him, too, it is important to separate work and leisure:
"We don't communicate much professionally via WhatsApp, but only via Slack. Topics are parked after work. From 11 p.m., the mobile phone goes into flight mode – I can recommend that to everyone. Some even do it from 8 pm. Then you can switch off better." Jannik then likes to read something that has nothing to do with his work. After the alarm clock rings in the morning, he doesn't answer his mobile phone until 45 minutes later. "I used to do that right after I woke up – if something negative came up, the day would start badly. I wanted to avoid that."
Future outlook
In the future, they want to focus on two issues at VOIDS: Firstly, on securing follow-up funding, which is explicitly desired and supported within the framework of EXIST funding, and secondly, on expanding the team in order to reach the next milestones in product development.
VOIDS wants to serve around 3,000 SME customers in the next few years, says Jannik: "Then we'll have a real footprint! We then work with various SMEs that create a lot of jobs. We want them to remain competitive. We consumers also benefit from this diversity. From companies that know what customers want. That is the long-term goal. It's about contributing to an e-commerce landscape where e-commerce D2C founders can profitably scale their brands, while customers around the world benefit from greater product diversity and a better shopping experience."
There is still a long way to go until then, which the founders intend to take step by step together. Looking back, they have already achieved a lot in a short time: "That gives us courage for the future. One percent more every day. That is success. You have to think like that and then you can also sleep better – if you are not crushed by overly ambitious plans. In my opinion, it pays to set your goals lower and then achieve more. It doesn't always work, but it motivates. Next year we want to have at least 70 to 100 customers live on the Shopify platform. Then we'll add other channels like Amazon or WooCommerce. Then we'll really make metres," says Jannik confidently.
https://www.exist.de/EXIST/Navigation/DE/Gruendungsfoerderung/EXIST-Gruenderstipendium/exist-gruenderstipendium.html