About us
Networking actors, creating synergies, developing formats of cooperation – all to support young startups and those interested in founding a company. The Startup Port sets an example for entrepreneurship in the Hamburg metropolitan region. As a joint project, it bundles the start-up support activities of seven universities and other research institutions from Hamburg, Lower Saxony and Schleswig-Holstein.
The Startup Port forms a unifying bracket around the competencies, services and networks of the individual science organizations and their partners from transfer, business and politics. Startup Port's goal is to increase knowledge-based startups in the Hamburg metropolitan region, sustainably strengthen their viability and accelerate their growth.
In order to achieve this goal, the network will be further developed into a Startup Port Community, in which there will be a lively exchange between the stakeholders in the region's startup ecosystem. Existing training programs and support formats of the individual partners will be opened to all students and scientists across the universities. In addition, the Startup Port team works with the community to develop new formats that meet the needs of the community and thus complement the offerings at the individual universities and institutions.
Diversity and Female Entrepreneurship
Anyone can start a business! – that is our guiding principle in the "Startup-Port" association, which we carry into the world with our offers and contributions. But some trends can still be seen in the startup scene today that point to unequal opportunities. For example, women are still significantly underrepresented as founders of startups and are correspondingly less perceived by the public. The causes of this imbalance are complex. We therefore also create offerings that are explicitly aimed at women and clearly position ourselves for diversity in the startup ecosystem.
Discover the founding spirit in yourself and inspire others with your founding story! We are happy to support you in this.
Startup Port ACADEMY
The Startup Port ACADEMY focuses on qualification in the form of a cross-university certificate program for students and scientists as well as on qualification offers for (prospective) founders and startup consultants. The Academy is divided into ACADEMY4Students, ACADEMY4Founders and ACADEMY4Consultants.
ACADEMY4Students
Entrepreneurship is an attractive career option for more and more students and scientists. With the ACADEMY4Students, the Startup Port sets up qualification offers aimed at students in master's programs and doctoral students from joint universities in order to provide them with a solid foundation for realizing their startup idea. The aim of the program is to significantly increase the start-up capability of participants and at the same time strengthen the start-up culture in the Hamburg metropolitan region.
With the inter-university and interdisciplinary certificate program "Interdisciplinary Innovation & Entrepreneurship", an offer was created for particularly qualified and motivated students with a high "entrepreneurial spirit", which results in a high quality of the resulting start-ups. The program differs from existing courses in that it involves a broader and stronger interdisciplinary collaboration among participants on the one hand, and the targeted selection of particularly motivated undergraduates and doctoral students on the other. The certificate program will run for two semesters and follow a process logic based on the stages of the start-up process.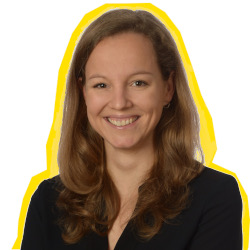 Hamburg University of Technology
INTIE Program Manager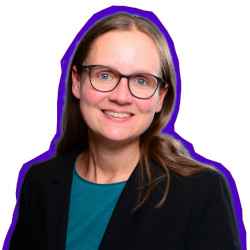 Dr. Katharina Kalogerakis
Hamburg University of Technology
INTIE Program Manager
ACADEMY4Founders
With the ACADEMY4Founders, the Startup Port offers interested founders and founders a continuous and demand-oriented qualification throughout the entire support chain. The program aims to systematically record the individual offers of the partners in the network, to specifically integrate qualification gaps and to offer a series of workshops and seminars that take into account the needs of the participants in their respective start-up phase (pre-start-up, start-up, growth).
STEP is an action-oriented entrepreneurship training during which participants receive input on entrepreneurship, management and psychology. The task is to actually implement this input in a team and set up a company for practice purposes. In this way, STEP provides practical help in acquiring entrepreneurial skills and strengthening entrepreneurial self-confidence.
The Holistic Impact Incubator is an incubation program for startup ideas with social value. The program supports founding teams in advancing their ideas to the point of actual establishment and setting them up in a holistically sustainable manner from the very beginning. The program follows a scientifically based approach that focuses on the competencies, self-efficacy and proactivity of the founders.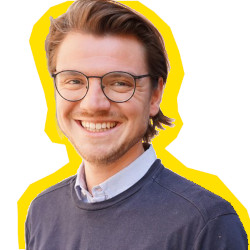 Program Manager STEP
Leuphana University Lüneburg
Program Manager HOLII
Leuphana University Lüneburg
ACADEMY4Consultants
It is a matter of course for all universities and research institutions in the network to support people interested in founding a company and founders on their way to their own startup. However, without a way to coordinate centrally, each facility develops its own standards and quality criteria, which sometimes vary widely. Start-up consulting is often characterized by the individual approaches and experiences of the consultants. This circumstance has been criticized by the consultants themselves for some time.
The Startup Port organizes the active and cross-university cooperation of the startup consultants in the network. In this way, knowledge gaps can be closed, processes optimized and the quality of consulting increased. With the ACADEMY4Consultants the Startup Port creates a qualification offer, which has the goal to train prospective startup consultants (basic program) and to train more experienced startup consultants in depth (advanced program) and thus to contribute to quality assurance in startup consulting at German universities.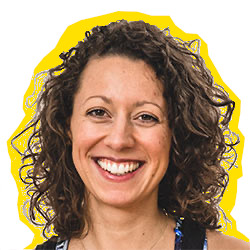 Dr. Sandra-Luisa Moschner
Program Manager ACADEMY4Consultants
Leuphana University Lüneburg
Startup Port BUSINESS
Startup Port BUSINESS networks startups with the established economy in order to create access to markets and financing for the young companies and, conversely, to promote a transfer of knowledge from the startups to the established economy. In the Startup Port BUSINESS program, participants work together on new approaches to solving practical business problems.
The Startup Port BUSINESS program includes in detail:
a network of companies and relevant multipliers from the metropolitan region
Matchmaking events
Formats that increase the visibility of startups in the metropolitan region
Input and insights from experts
QUESTION
In order to be able to provide startups with even more targeted support in initiating collaborations with companies in the future, we are recording your specific needs.
We need your input so that we can bring the right partners on board for you. Help us to tailor our offer exactly to you.
So join in, download the form, answer the questions and send the whole thing to: business@startupport.de.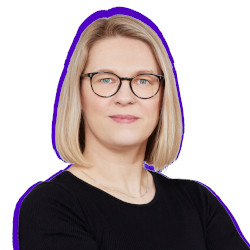 Program Manager Startup Port BUSINESS
Hamburg University of Technology
Startup Port MATES
Startup Port MATES is used for team building. Through the formats in this program, people interested in founding a company and founders who come from different knowledge organizations, disciplines and qualifications, but have the same interests, come together more quickly and thus effectively support each other in the implementation of their innovative ideas. This is because teams sometimes have a need for interdisciplinary expertise on their way from idea to startup that cannot be fully covered at their institutions, which lack the relevant departments. Networking within the network makes it possible to place the competencies of founding teams on a broader professional basis.
Gender-sensitive communication
Anyone can start a business! Startup Port conveys this message in its offerings and through gender- and diversity-sensitive communications. Because it is often images in our heads that make us less flexible and influence our actions. According to the German Startup Monitor 2020, women are currently involved in just under 16% of startups – a strikingly low figure that proves that women are still underrepresented in the startup scene. By targeting text and images and working with role models, we combat gender stereotypes. In addition to the gender aspect, it is very important to us overall to reflect social diversity and to strengthen it in the community with all the means at our disposal.
However, it is not only about communication, but also about structures. Launching a startup requires resources. In addition to start-up capital and know-how, it is also network contacts that are usually built up over many years. The knowledge represents a personal requirement. In turn, many different factors play a role in access to funding and relevant networks, some of which are related to the system and over which individuals have little control. This is where barriers can arise for certain groups. As a network, we therefore work together with our network partners to promote equal opportunities, openness and the elimination of prejudices in the startup ecosystem. The project will develop a guide to gender- and diversity-sensitive startup support that will bundle our best practices and make them available to the general public.
We see gender- and diversity-sensitive communication as a cross-sectional task at Verbund, which is taken into account internally as well as in our public relations work and program development. Specific event formats are also planned, which can be found in our program.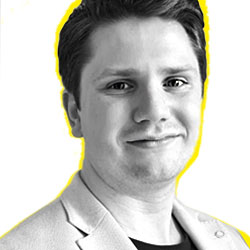 Hamburg University of Applied Sciences