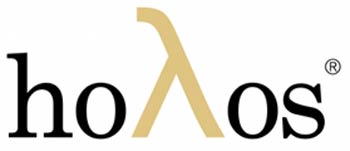 Business idea: 3D navigation
Industry: Automotive
Year founded: 2020
The startup hoλos develops a navigation system with augmented reality and 3D parallax effect
hoλos: A 3D navigation experience against distractions in road traffic
The number one cause of accidents in road traffic is distraction: the aim of the start-up hoλos is therefore to develop an intelligent system to combat this. With the help of augmented reality and the 3D parallax effect, the driver should gain a better overview of what is happening.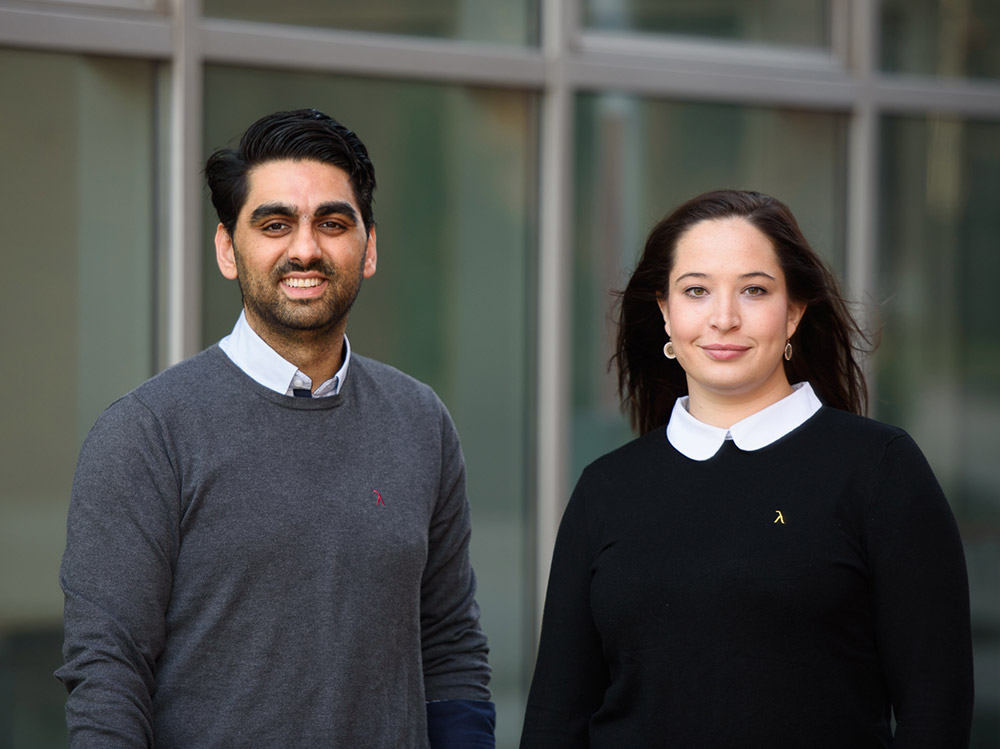 In November 2019 Marie-Christine König, Ekaterine Gelashvili and Mohamad Hamed Jalalzada received an "EXIST startup scholarship" from the Federal Ministry of Economics and Technology with their startup hoλos. They now receive support at HAW Hamburg from the nationwide start-up programme, which supports students, graduates and scientists from universities who want to realise their start-up idea. For one year there will be a basic salary, a budget for material resources and appropriate coaching. "At the end of EXIST we want to have developed a prototype. This is a must. We are also working on follow-up financing," says Marie-Christine ambitiously.
The aim of hoλos is to develop an intelligent system to reduce "distraction at the wheel". According to a study, this is the number one cause of an accident: every second driver uses a smartphone while driving or looks down at the navigation system. hoλos wants to use a 3D navigation experience to ensure that you don't have to look away from the road. Since no projection is used (as with conventional head-up displays, for example), the system also allows viewing from every angle of the vehicle and thus for every occupant. This relieves the strain on the eyes and also reduces the risk of accidents due to distractions. "We want to make road traffic safer, because around 60 percent of accidents are caused by distractions while driving. We have to reduce this number! If you are distracted for only one second at 50 km/h, for example by looking at the navigation system, you are basically driving about fourteen meters blind. This is a relatively long distance without any real control – even at local speed," Mohamad explains. A survey conducted by hoλos with over 1,000 participants showed that over 80 percent feel distracted by a navigation system. The young startup saw this as an opportunity to develop something relevant: hoλos' answer to the problem is an innovative navigation system based on artificial intelligence, augmented reality and the 3D parallax effect. This makes it possible to integrate 3D models, such as the turn arrows of the navigation system, directly into the real street scene. The driver no longer has to look away from the road to see the way.
Two cameras are used for this purpose – one in the direction of the road and one in the direction of the driver. The camera facing the road works with artificial intelligence – this is the workspace of Marie-Christine König. Road signs, markings and obstacles are recorded and recognized. This data is then processed and displayed with the help of augmented reality and the 3D parallax effect – this is the task of Mohamad Hamed Jalalzada. The camera directed into the interior records the driver and calculates the position of the head in relation to the camera. With this information and the use of the 3D parallax effect, the three-dimensional virtual objects can be adapted in perspective. This allows the driver to see the representation at a certain distance outside the vehicle.
This all sounds promising at first, but the young startup was quickly brought back to life: "When we presented our idea to the first representatives of the automotive industry, they told us their concerns about the necessary approvals. This is a particular problem in Germany," said Mohamad. "Before you enter this industry, you go bankrupt because of the approvals," were the words of one representative. hoλos therefore decided to focus on several mainstays: The product is designed in such a way that it can be used in all possible means of transport and also in other industries that call up optical aids in a wide variety of passenger compartments, such as trucks, buses, trains, but also in aircraft or ships. Particularly important, however, is the fact that it can be extended at will in relation to autonomous driving. In addition, the founders have kept an eye on the visual advertising industry as well as on the retail trade. "Here we recently had talks with two companies. Especially at trade fairs, our analytical camera and the three-dimensional display offer good opportunities to present the exhibited products attractively and to attract the customer's attention. But the system can also be used in outdoor advertising: the camera recognizes the gender of a person and aligns the optical offer with its characteristics. If, for example, a woman is recognized, she can be offered an attractive beauty product, etc.," reports Marie-Christine. "We are implementing a pilot project with a chain of about 250 stores across Europe in spring 2020," adds Mohamad.
The hoλos team was founded in 2013, when Marie-Christine König and Mohamad Hamed Jalalzada met during their studies at HAW Hamburg. Marie-Christine, born in Villingen-Schwenningen, just moved with her parents to the bacon belt of Hamburg. Mohamad Hamed Jalalzada already had a longer journey behind him: Born in Kabul, Afghanistan, he fled to Pakistan at the age of two, to the Czech Republic after seven years, from there to Karslruhe and finally to his family in Hamburg. Together they studied mechatronics (B.Sc.) and then automation technology (M.Sc.). About five years ago Mohamad met the Georgian Ekaterine Gelashvili while waitering, a social economics student with a bachelor's degree in finance and accounting – a good addition to the start-up's skill set. They worked together on the successful EXIST application in 2018, and since then Ekaterine has been part of the team as CFO and supports hoλos in marketing and finance.
The startup received its first support in 2016, during its bachelor studies. At that time her project was still an app. Mohamad's brother told him about HAW Hamburg's founder service: "We engineering scientists don't have much to do with founding a company, but the business administration students already knew the service," says Mohamad. So they introduced themselves to Angela Borchert, applied accordingly and got an office. They also studied, visited various consultancies and worked as a student trainee at another start-up in order to gain experience.
"We were then recommended the Tutech's 'Calls for Transfer' (C4T) program launched in summer 2018," says Marie-Christine. The programme promotes the transfer of ideas, knowledge and technology at Hamburg's state universities by supporting project proposals with up to 30,000 euros. However, their application was rejected here. "The detailed feedback from Anke Kayser helped us tremendously, however, to position ourselves better for applications in general. At the same time, we got to know beyourpilot (Editor's note: "beyourpilot" has been operating under the "Startup Port" brand since July 2023), which was just in the making. The start-up platform is now helping us very well with networking and gives us attention and a good overview of possible support," reports Mohamad: "Ekaterine, for example, studied at the University of Hamburg, where she received different support options than we did at the HAW. It's a good thing that beyourpilot has made it less important in the meantime which university or research institution in Hamburg you're at in order to receive the best possible start-up support. The Hanseatic city needs to have a better network, so we can make a difference."
Further information: http://www.holos-technologies.com/