By working closely with established startups, you will gain concrete insights into the day-to-day operations of startups and be involved in the startup's day-to-day operations by working on real case studies. Maybe you'll find your future co-founders along the way.
Meet people, expand your expertise and take a big step closer to your startup goal – welcome to Meet4Insights!
In interdisciplinary and cross-university small groups, you will work independently in intensive work phases between the block courses on a real case study (case) of the cooperating startup. Together, challenges are overcome, solutions are found and practical experience is gained that is part of everyday startup life. In addition, you will gain exclusive insights into the day-to-day work of startup founders, get inspiration from experts and exchange ideas with other startup enthusiasts.
Maybe the experiences gathered at Meet4Insights will awaken your startup spirit and encourage you to create your own startup. Or you can find competent and sympathetic co-founders among the participating students and research assistants to turn your idea into reality.
Sign up for one of the limited places until 13.10.!
NOTE:
With full participation in the program, students can earn 4 credit points and a certificate. The creditability of the points must be clarified individually with the study administration of the respective university.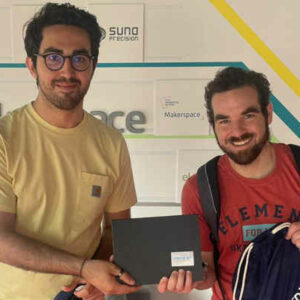 Rodi and Meny's mission focuses on developing sustainable, innovative and versatile solutions that enhance the appeal, sustainability and usability of electric vehicles. A key focus for the two is the design and implementation of an innovative and flexible charging system for electric vehicles. This includes not only software- and hardware-supported charging wallboxes and mobile off-grid batteries and car batteries, but also a pioneering solution for charging cables. The two are developing sustainable charging cables that not only withstand regular wear and tear, but also help reduce battery deterioration. The charging cables use advanced technology to ensure efficient power transfer, minimize losses and improve the overall charging experience. The cables are designed to maintain optimal performance over time, contributing to the sustainability of the entire electric vehicle ecosystem.
The team is also working on a notification system to provide electric vehicle owners with real-time updates on battery status. This system will inform electric vehicle owners of their vehicles' technical needs and help them effectively manage and maintain their batteries. Rodi and Meny are also committed to providing comprehensive warranty support for electric vehicle batteries to build confidence among electric vehicle owners and ensure they receive the support they need when they need it. Their future goals include becoming a major player in the electric vehicle industry, with plans to manufacture their own charging stations and car batteries. However, their immediate goal is to bring their prototype to life and secure a patent for their unique battery cooling solution.
Target group:
Students, scientists, people interested in founding a company from all faculties
Format:
Workshop over several weeks
Dates:
Fri. 20.10.2023, 15-18 h & Sat. 21.10.2023, 10-15 h (kick-off in presence)
Fri. 10.11.2023, 15-17 h (online)
Fri. 08.12.2023, 15-17 h (online)
Fri. 19.01.2023, 15-19/20 h (final event in presence)
Location:
On the three days of attendance, the workshop will take place in the premises of the Start-up Lab Bahrenfeld (Luruper Hauptstraße 1, 22547 Hamburg). Here, first "startup air" can be sniffed and the cooperating startup can be visited in its laboratory.
On Saturday, October 21, 2023, a guided tour through the labs and the DESY Innovation Village is planned, including a joint lunch.
Cost:
Free of charge
Registration is no longer possible for the current round.
Want to be part of the next Meet4Insights event and gain entrepreneurship experience while solving a challenge from everyday startup life? Fill out the registration form below:
"*" indicates required fields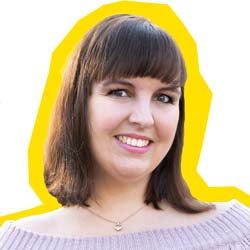 Program Manager "Meet4Insights"
Hamburg University