Business idea: Climate change risk analysis
Industry: Climate research
Year of foundation: 2021
The start-up from the University of Hamburg uses findings from climate science to enable companies to identify their risks from climate change in advance
repath: Insights from climate science help companies identify climate risks
The start-up repath from the University of Hamburg uses findings from climate science to enable companies to identify their global supply chains and infrastructures with regard to their increasing climate risks due to climate change. The team around CEO Julius Pröll is supported by beyourpilot start-up consultant Dr Bettina Otto.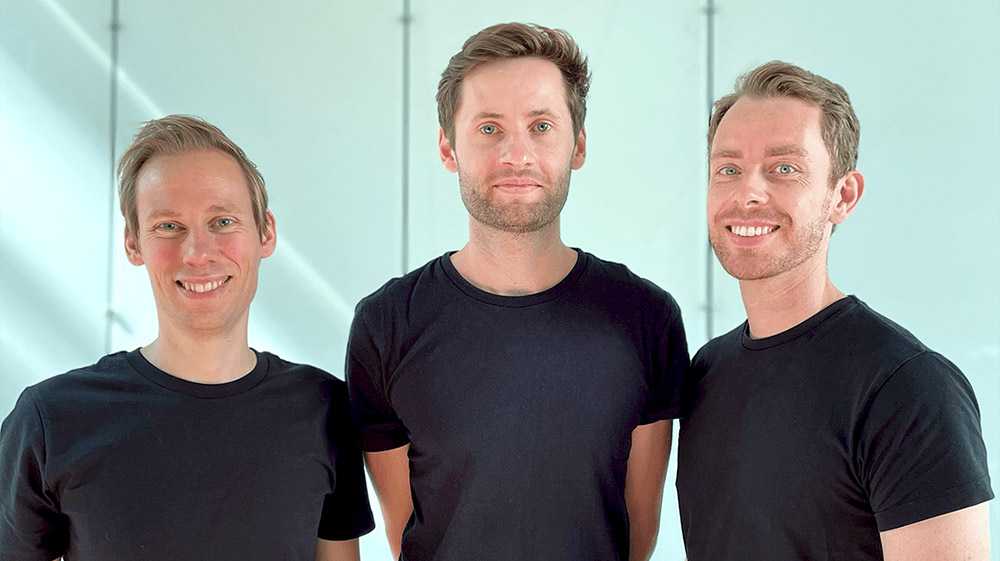 With the flood disaster due to heavy rain in North Rhine-Westphalia and Rhineland-Palatinate, extreme weather events are once again coming into focus. Weather and climate characteristics are changing in line with advancing global climate change. Climate model calculations project more frequent and more intense extreme weather events. Forward-looking thinking and action are therefore becoming increasingly important in relation to advancing climate change. This fundamental challenge, which is often new for companies, is being addressed by repath: the start-up is developing a so-called climate intelligence solution called Climtelligence, which shows individual physical risks due to extreme weather events and the changing climate. For this purpose, findings from climate science are translated into visible and entrepreneurially usable climate risks. For this purpose, findings from climate science are translated into visible and entrepreneurially usable climate risks.
Increasing climate risks in Germany
"The flood disaster has shown that the topic of climate change should be focused on even more in Germany. Until now, such extreme weather events have tended to be located elsewhere in the world," notes Julius Pröll. As CEO of the start-up repath, he is in charge of strategic orientation and sales. "Years of work in applied climate research have shown us that companies are often unaware of their individual climate risks, but that there is great interest in this information. Although research provides the data basis, a (technical and professional) translation service is needed to make this information usable. For companies in particular, there are hardly any contacts outside of research. That's why we decided to take the path from applied climate research to our own start-up," explains the scientist.
Climate Intelligence
The market for so-called climate intelligence is currently developing rapidly. Worldwide, there are only a few competitors – especially in the USA – who find a strongly growing market. "In contrast to these competitors, our approach is unique: In addition to so-called global climate projections, finer-resolution regionalisations of such coarser-resolution climate models are to be used as a climate data basis. These enable a higher level of detail, especially by taking regional to local effects into account," Julius explains. In addition, an ensemble approach was chosen: Although this approach is complex, it allows a classification of individual risk affinities (of a company) on the basis of bandwidth information and statements on the quality of the information. Such an individualisable consideration of climate risks for companies is unique so far.
Climate change is not sufficiently taken into account
In 2017, Julius, who was born in Witten, graduated with a degree in Landscape Architecture and Landscape Planning from the University of Natural Resources and Applied Life Sciences in Vienna: "During my studies, I realised that although we deal with our environment on a daily basis, the aspect of climate change only plays a subordinate role," Julius reports. He describes an example: "In some cases, a generalised "climate change buffer" is built into guidelines, which cannot take into account the regionally very different manifestations of climate change. From our point of view, a more individualised approach is therefore essential."
Julius believes that climate change must be considered comprehensively: "Adaptation to the consequences of climate change and climate protection belong together. We have to fight for the 1.5 degree target now and at the same time actively deal with the already inevitable or even increasing climate risks." The scientist is deep in the subject: until July 2021, Julius worked at the Climate Service Center Germany (GERICS), where he dealt with the adaptation of companies to the consequences of climate change.
Business idea and co-founder
During his activities at the Climate Service Center Germany (GERICS), Julius then met Dr Thomas Remke, who is now responsible for research and development at repath as CIO. Thomas completed his M.Sc. in Integrated Climate System Science at the University of Hamburg in 2014 and did his doctorate on the effects of climate change on the financing of wind energy at Leuphana University Lüneburg. As a research assistant at the Climate Service Center Germany, his work focused on the complex processing, analysis and evaluation of climate model calculations and the development of climate indices.
Together, the two researchers discovered that climate data is often not directly usable for companies for various reasons. This gave rise to the idea of a foundation in 2018, which will pursue the purpose of making climate risks accessible and usable for companies.
The founding team is completed by Sebastian Bartels, who, as an expert in visual data analysis, is the ideal complement. As CTO, Sebastian is responsible for the areas of IT and product design. He graduated with an M.Sc. in Energy Engineering from RWTH Aachen University in 2016. Most recently, Sebastian worked as a business intelligence consultant in Germany, Austria and Switzerland for the integration of IT topics in companies of various sizes and industries. Data analyses, automated processes for data processing and especially the implementation of visual reporting with the software Tableau and its server integration were the focus of this activity.
Start-up service and beyourpilot
"We were welcomed with our start-up idea by the University of Hamburg as well as the Gründungsservice and beyourpilot with open arms and feel very comfortable here," Julius reports. "We are very well looked after here by beyourpilot start-up advisor Dr Bettina Otto." repath launched in July (2021) and the focus in the first half of the year is on development: "In parallel, however, we are already in talks with customers, so we are further along than planned. We have been in exchange with a direct customer since our EXIST application and are working on the necessary framework conditions for an order here. That's why we recently founded repath GmbH. In addition, talks are taking place with other potential clients. Of course, we are very happy about this positive development."
Thanks to the grant, the founders are not directly dependent on an investment. "However, we do not want to completely rule out a faster scaling of our business model with external money. However, this is not yet a present topic at this point in time," Julius continues.
Due to the positive development, repath needs more employees in the short term, for which they want to advertise work contracts. In November (2021), at least two people are to be hired in the areas of software development and marketing.
Milestones and the future
"We are aligning our processes so that by July next year – at the end of our funding – we will be a functioning company. By that time, we want to have grown as a team and be able to finance ourselves. By the turn of the year, we want to have completed our first market-ready product. Our prototypes are already working well, but it will take development time before our scalable Climtelligence Solution will be operational," says Julius.
Principles of sustainability
In the nature of things, the founders feel committed to sustainability: "Climate risk and sustainability belong together. We are convinced of that. As a company, we want to have a significant positive impact on the common good and the environment. That is why we gear our processes towards climate neutrality and sustainability. Climate risks cannot be considered in isolation, but must be thought of together with climate protection in order to be able to achieve a climate transformation for society as a whole. In terms of content, we serve the topic of climate risks first, but as a company we want to think about both aspects together and stand up for them," Julius concludes.
Read more at: